Agriculture

Intensive Production, Protecting the Environment

Cattle Breeding

Agriculture - Cattle Breeding Integration

Industry

Best Quality, minimal Environmental Impact

Dairy Production

From Land to Consumer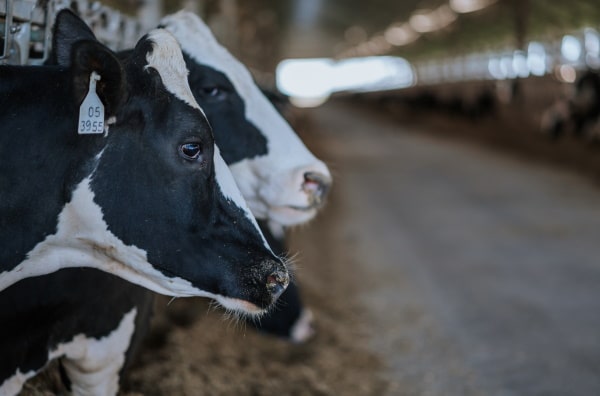 Quality assurance from the sowing to the feeding trough.
Diets designed by local and foreign nutritionists.
FEED WATCH: Electronic systems to control the preparation and consumption of food.
State-of-the-art machinery for efficiently mixing and feeding the animals' diet.
Control of food and diets using NIRS (Near-Infrared Spectroscopy).
Absolute traceability of the roundup from birth by means of electronic chips.
Completely protocolized health management of the different categories of animals.
Separate management of animals undergoing antibiotics treatments (separate corral and milking yard).
Specialized veterinarians (clinical practice, reproduction, prevention).
Individual electronic identification of each animal's production history.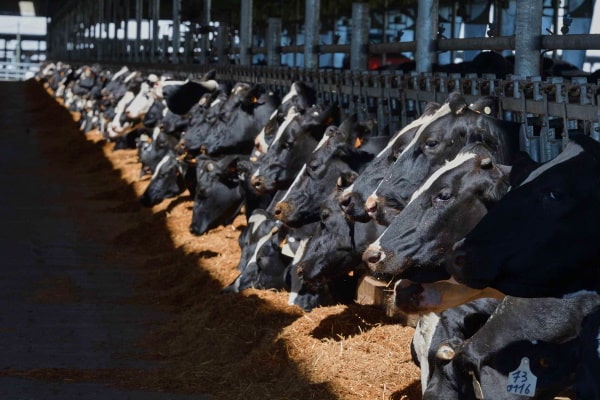 Feeding troughs and sleeping places for each of our cows (free stall system).
Low-mineral drinking water.
Sprinkling and ventilation with electronic temperature control.
Rubber flooring in the transit and eating areas.
Care from our staff for the welfare of the animals.
24-hour access to fresh food.
Daily individual control of the production.
Estrus detection using podometry as a complement for visual detection.
Selection of the parents of our animals in the interest of powdered milk production.
Use of world-class bulls.
Use of sex-sorted semen in most of our heifers.
Embryo-transfer project through in-vitro fertilization techniques.
Use of genomes to select our oocyte donors for the embryo-transfer program.